It is an honor to announce the retirement of Dr. Stanley Kanow
Dr. Kanow dedicated 46 years to excellent pediatric medical care touching so many children's lives and generations thereafter. We are thankful for his dedication to patients, families, and colleagues and he will be greatly missed.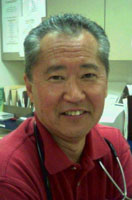 Orange Doctors of
Kids and Teens
Our mission is to help children reach their highest potential by working with parents to promote and maintain their child's physical and emotional well–being from birth up to young adulthood.
Welcome to
Orange Doctors of Kids and Teens
Our shared goal, as parents and physicians, is to guide your child on a path to optimal health. In order to attain this, we continuously strive to meet and exceed our patients' expectations while maintaining the highest standards of excellence in pediatric medicine. From preventive care to treatments of acute illnesses and the ongoing treatment of chronic conditions, Orange Doctors of Kids and Teens offers comprehensive medical treatment for your children.
Find a Provider
Our doctors specialize in caring for children.
Immunizations
Immunization guidelines recommended by the American Academy of Pediatrics (AAP).
Locations & Hours
Our office is conveniently located in Orange County.
Stay Connected
Receive updates from our office and parenting tips to help you keep your child healthy.
Tips for staying healthy this season
CHOC pediatric experts highly encourage all members of your family to receive their annual flu shot.
Other preventative measures like good hygiene, rest and staying home when sick can help protect your family.
The following articles and guides provide more information.