Quality Pediatric Healthcare for
Patients in Orange County
Our shared goal, as parents and physicians, is to guide your child on a path to optimal health. From preventive care to treatments of acute illnesses and the ongoing treatment of chronic conditions, Orange Doctors of Kids and Teens offers comprehensive medical treatment for your children.
It is an honor to announce the retirement of Dr. Stanley Kanow
Dr. Kanow dedicated 46 years to excellent pediatric medical care touching so many children's lives and generations thereafter. We are thankful for his dedication to patients, families, and colleagues and he will be greatly missed.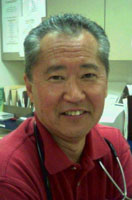 Visit Orange Doctors of Kids and Teens
Find a Provider
Our doctors specialize in caring for children.
Immunizations
Immunization guidelines recommended by the American Academy of Pediatrics (AAP).
Locations & Hours
Our office is conveniently located in Orange County.
Stay Connected
Receive updates from our office and parenting tips to help you keep your child healthy.
Popular articles and topics